Trump calls attorney general "very weak"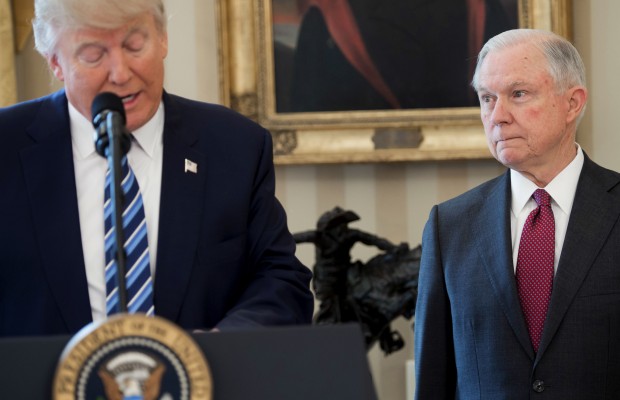 U.S. President Donald Trump further stoked speculation about the fate of his attorney general, Jeff Sessions, on Wednesday by assailing him in a fresh round of tweets even as Sessions was attending meetings at the White House.
---
 Trump took to Twitter to call Sessions "very weak," prompting questions about whether Sessions, one of Trump's earliest and most vocal supporters during his 2016 presidential campaign, would be forced out.
On Wednesday, Sessions entered and left the White House without speaking to the president and with his status unchanged, while conservative lawmakers in Congress rallied around Sessions, a former senator.
A source close to Sessions said he has a "spine of steel" and plans on remaining in office until he is fired or asked to resign. Trump has kept Sessions at a distance, the source said. The two rarely speak and Sessions has been kept out of meetings.
Trump has said he is frustrated that Sessions recused himself from a federal investigation into possible collusion between Trump's election campaign and Russia and said he would not have appointed him had he known he would do so.
At a White House press briefing, spokeswoman Sarah Sanders did not address Sessions' job security, but said that Trump and Sessions had not spoken this week.