Trump applauds son, calls him "high-quality person"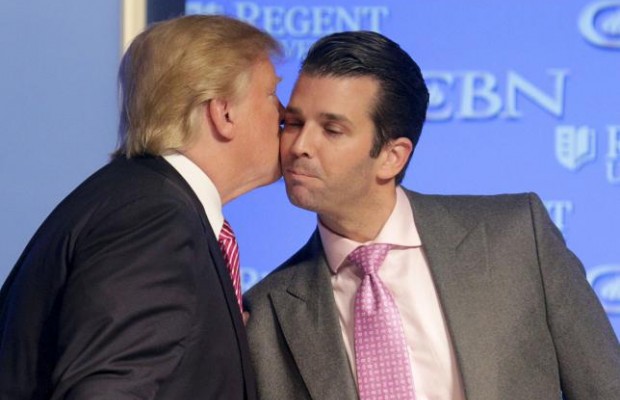 President Donald Trump has called his eldest son, Donald Trump Jr., a "high-quality person" after disclosures about the latter's meeting last year with a woman he was told was a Russian government lawyer who might have information incriminating Trump's Democratic rival, Hillary Clinton.
---
 "My son is a high-quality person and I applaud his transparency," Trump said in a brief statement read to reporters by White House spokeswoman Sarah Sanders.
Sanders told reporters that all other questions on the matter should be referred to either his son's lawyer or the president's outside counsel.
Sanders said Trump was "frustrated" by the focus on Russia.
"The president is, I would say, frustrated with the process of the fact that this continues to be an issue, and he would love for us to be focused on things like ... the economy, on healthcare, on tax reform, on infrastructure," Sanders said.