Tpain, Snoop, Lebron, others react to Eminem rap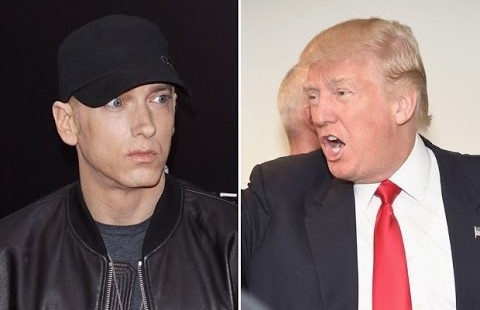 Grammy winner  Eminem received praise on Twitter, from celebrities and fans alike after he  expressed how he feels about President Donald Trump during the BET Awards on Tuesday night.
---
 Ellen DeGeneres tweeted her support, as well as hip hop artist J. Cole, who called him a "Rap God."
Snoop Dogg posted a video on Instagram, expressing his appreciation to the rapper and saying, "Shout out to Eminem."
Activist and NFL free agent Colin Kaepernick, who was name checked by the rapper, thanked Eminem for his support.
Racism is the only thing he's Fantastic 4(fantastic for), cause that's how he gets his rock off, he's orange. Sheesh @Eminem!! 🔥🔥✊🏾🔥🔥#United pic.twitter.com/wcL28BCWpy
— LeBron James (@KingJames) October 11, 2017, Lebron tweeted.