student kills classmate with gun in Washington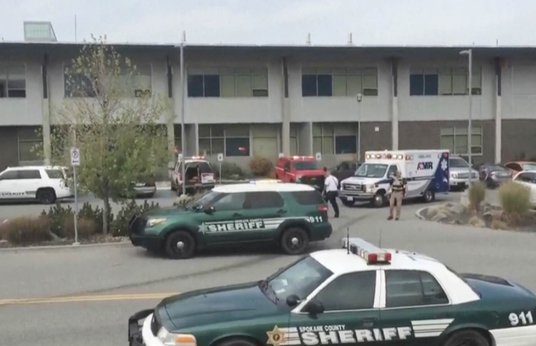 A student carrying two guns opened fire at his high school near Spokane, Washington on Wednesday, killing one classmate and injuring three others before he was apprehended by a staff member, the local sheriff said.
---

The slain student was trying to convince the shooter, whose first gun had jammed, not to carry out the morning rampage when he was shot dead, Spokane County Sheriff Ozzie Knezovich told reporters.
The gunman then fired on three other students in a second-floor hallway of Freeman High School in Rockford, Washington, Knezovich said. The surviving victims, who were in their mid-teens, were listed in stable condition, a local hospital said.
Knezovich declined to identify the suspect or discuss what may have motivated the gun violence in detail but said: "It sounds like a case of a bullying-type of situation."
"Fortunately that one (gun) jammed. This would have been a lot worse if it didn't," Knezovich said. "These are senseless, tragic events that really don't need to happen and I don't really understand them."
"But we need to figure out what's gone wrong with our society that our children decide that they need to take weapons to deal with the issues that they're facing," he said.