South Korea fires warning shots at N/Korea as Soldiers defect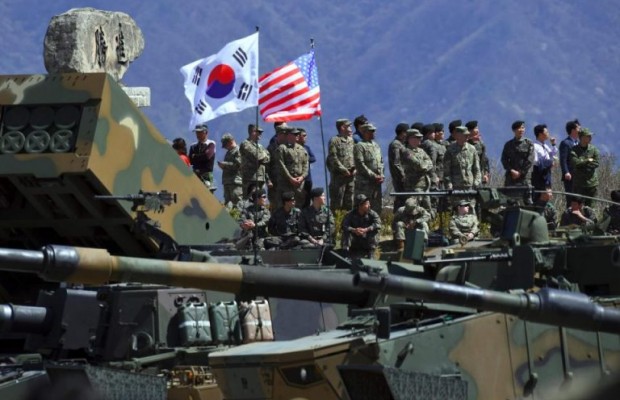 South Korean guards fired warning shots across the heavily militarized border with North Korea on Thursday as a soldier from the North defected in thick fog, complicating efforts to ease tensions over Pyongyang's nuclear and missile programs.
---
 Around 20 shots were fired, the ministry said. The guards were apparently searching for the soldier who defected, according to the news agency Yonhap, which reported that shots had also been fired by the North, though none had crossed the demarcation line.
Earlier, the ministry had confirmed that the "low-ranking soldier" from North Korea had appeared in front of a South Korean guard post during heavy fog at around 8:04am (2304 GMT Wednesday).
He is the second soldier to defect across the heavily guarded land border in as many months.
The soldier who defected in early November was shot and injured by his former colleagues as he fled across the Demilitarized Zone (DMZ), which separates the North from the South.
His dramatic dash across the strip was captured by video surveillance cameras showing him drive up to the demarcation line, where his vehicle apparently became stuck, and then being shot at by his former colleagues. He was hit five times but survived.
Another two soldiers defected to the South via the DMZ in June, a highly unusual occurrence given the border is so heavily fortified and also because North Korean border guards are said to be hand-picked for their loyalty.
Only one soldier and four civilians defected via the land border last year, according to Yonhap. Many more North Koreans arrive in the South via China.