President of the Mormon church dies at 90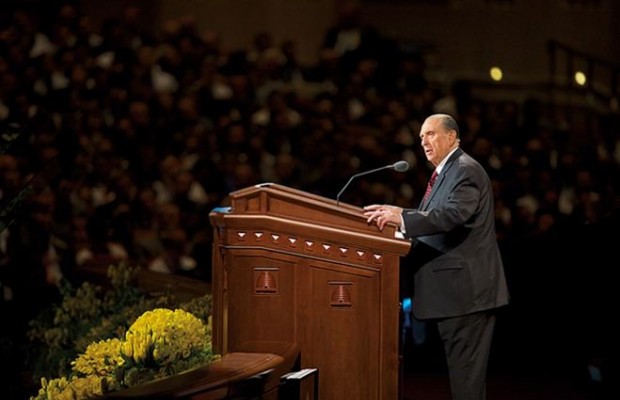 Thomas Monson, leader of the Mormon church (Church of Jesus Christ of Latter-day Saints), has died at his home in Salt Lake City, Utah, the church said on Wednesday. He was 90.
---
Monson became the 16th President of the Church of Jesus Christ of Latter-day Saints, as the religion is officially known, in 2008. As its leader, members of the faith considered him a prophet who received divine revelations.

Monson died late on Tuesday surrounded by his family, the church said in a statement on its website.

"President Monson had all the hallmarks of an unassuming servant of the Lord," the church statement said.
Mormons worship Jesus, believing in a "restored" church, with living apostles and prophets. They believe in the Bible, as well as an additional book of scripture, the Book of Mormon.

The church, which was formally organised in 1830 in Upstate New York, reported last year to have 15.8 million members worldwide. They include the 2012 Republican presidential nominee and former Massachusetts Gov. Mitt Romney and actor Katherine Heigl.