Yong Ho mocks Trump, calls him "barking dog"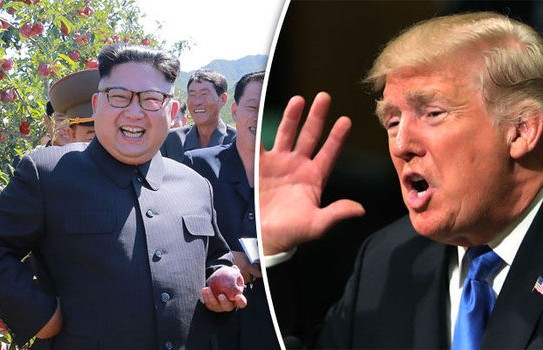 North Korea's foreign minister likened U.S. President Donald Trump to a "barking dog" on Thursday, after Trump warned he would "totally destroy" the North if it threatened the United States and its allies.
---

Ri Yong Ho dismissed the President's vow to "totally destroy" the hermit kingdom if it threatened the US and its allies.
When asked about President Trump's UN address Mr Yong Ho said: "There is a saying that goes: 'Even when dogs bark, the parade goes on'."
The dismissive response comes after Mr Trump caused a stir as he ramped up his rhetoric while addressing the UN.
Chinese Foreign Minister Wang Yi said the situation on the Korean peninsula was getting more serious by the day and could not be allowed to spin out of control.
"We call on all parties to be calmer than calm and not let the situation escalate out of control," Wang said, according to a report from the state-run China News Service on Thursday.
Meeting separately with his South Korean counterpart, Kang Kyung-wha, Wang reiterated a call for South Korea to remove the U.S.-built THAAD anti-missile system, which China says is a threat to its own security.