Man sets himself ablaze outside New Zealand parliament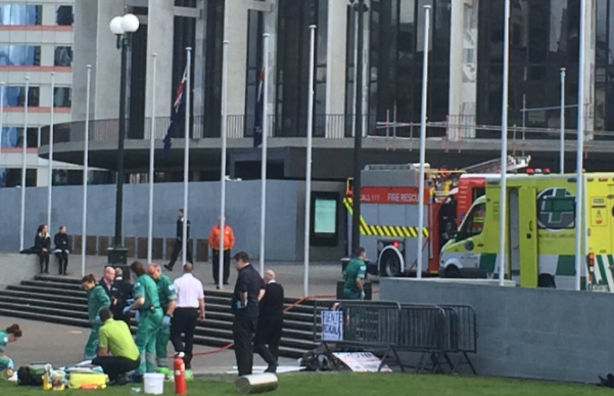 A man has reportedly set himself on fire on the grounds of New Zealand's parliament in Wellington, two days ahead of national elections, police said on Thursday.
---

"Ambulance are with the man currently, who's reportedly in a critical condition," New Zealand police said in a statement, adding they have no immediate information on the man's identity.
Police told a Reporters witness that the parliament grounds have been closed off.