North Korea fires missile over Japan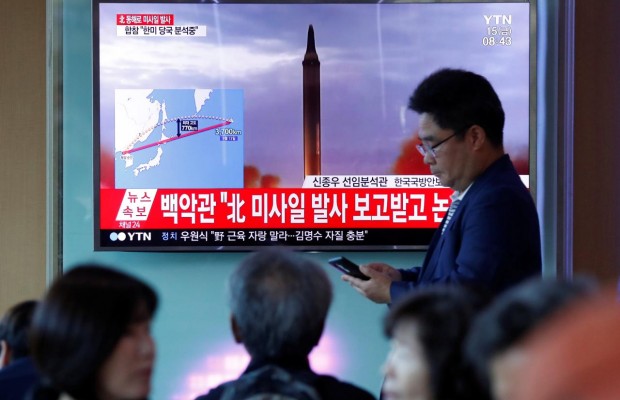 North Korea has fired another missile that flew over Japan's northern Hokkaido far out into the Pacific Ocean on Friday, South Korean and Japanese officials said, deepening tensions after Pyongyang's recent test of its most powerful nuclear bomb.
---
The missile flew over Japan and landed in the Pacific about 2,000 km (1,240 miles) east of Hokkaido, Japanese Chief Cabinet Secretary Yoshihide Suga told reporters.
Warning announcements about the missile blared around 7 a.m. (2200 GMT Thursday) in parts of northern Japan, while many residents received alerts on their mobile phones or saw warnings on TV telling them to seek refuge.
U.S. Secretary of Defense Jim Mattis said the launch "put millions of Japanese into duck and cover", although residents in northern Japan appeared calm and went about their business as normal after the second such launch in less than a month.