North Korea fires land-to-ship missiles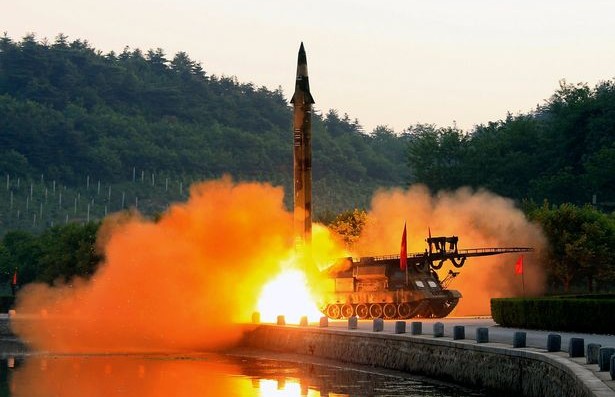 North Korea fired multiple land-to-ship missiles off its east coast on Thursday, South Korea's military said, a day after the South postponed full deployment of a controversial U.S. anti-missile system designed to deter a North Korean attack.
---
The launches, the latest in a fast-paced series of missile tests defying world pressure to rein in its weapons program, come less than a week after the United Nations Security Council passed fresh sanctions on the reclusive state.
South Korea on Wednesday said it will hold off on installing remaining components of the U.S. Terminal High Altitude Area Defense (THAAD) system that has angered North Korea's main ally, China, amid early signs of easing tensions between the two countries.
The missiles were launched Thursday morning from the North Korean coastal city of Wonsan and flew about 200 km (124 miles), South Korea's Office of Joint Chiefs of Staff said in a statement.
Source: Reuters