Hurricane maria to hit Carribean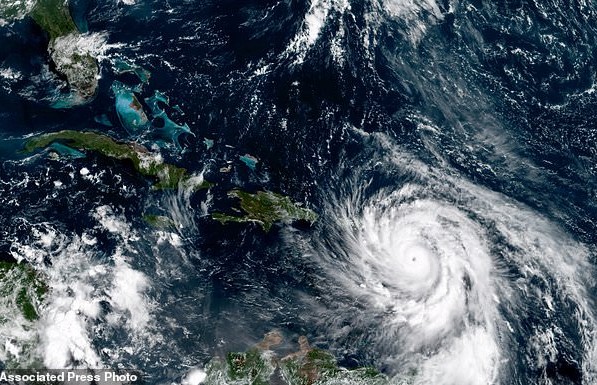 Hurricane Maria, the second maximum-strength storm to hit the Caribbean this month, battered the U.S. Virgin Island of St. Croix on Wednesday and was headed to Puerto Rico with catastrophic winds and dangerous storm surges.
---
It killed at least one person in Guadeloupe and devastated the tiny island nation of Dominica. The storm came just days after the region was punched by Hurricane Irma, which ranked as one of the most powerful Atlantic storms on record and left a trail of destruction on several Caribbean islands.
Maria, a rare Category 5 storm at the top end of the five-step Saffir-Simpson scale, was packing maximum sustained winds near 165 mph (270 kph) with higher gusts, the U.S. National Hurricane Center (NHC).
It was about 20 miles (32 kms) southwest of St. Croix as of 1 a.m. EDT (0500 GMT) on Wednesday morning and its outer eyewall was lashing the island with sustained winds of about 90 mph (145 kph), the NHC said.
Maria was predicted to be the worst storm to hit St. Croix, home to about half of the U.S. Virgin Island's 103,000 residents, since Hugo, a Category 4 storm, in 1989.