Comedian Sworn in As Ukraine President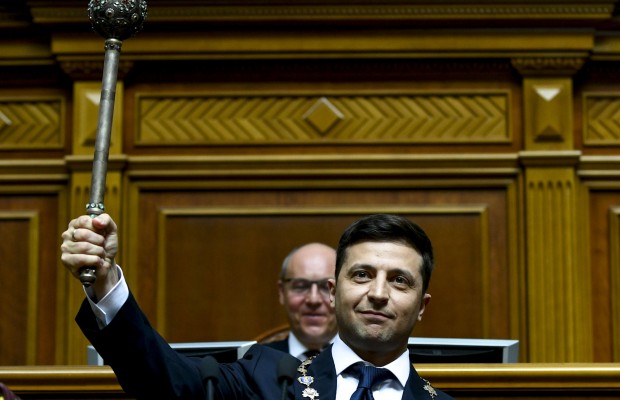 Volodymyr Zelensky, a television comedian turned populist firebrand, took office as Ukraine's president Monday and immediately signaled he was ready to do battle with the political establishment.
---
Speaking to members of parliament in his inaugural address, Zelensky set them a number of tasks, including approving the removal of top security officials and lifting their own right to immunity from prosecution — all before he planned to dissolve the body and call early elections.
Many members of the country's political and economic elite, however, appear ready to resist the wave of anti-establishment sentiment that delivered Zelensky to office. And questions remain over Zelensky's own commitment to the anti-corruption agenda he espoused as a candidate.
More broadly, Zelensky, an entertainer who has never held elected office, faces the daunting task of navigating both European geopolitics and U.S. domestic politics.
A five-year-old war against Russian-backed separatists still simmers in eastern Ukraine, and Russia continues to control the Ukrainian peninsula of Crimea.
While the United States has backed Ukraine in its conflict with Russia, allies of President Trump in recent weeks have lashed out against Zelensky.
Trump's personal attorney, Rudolph W. Giuliani, has urged Ukrainian authorities to investigate the activities of former vice president Joe Biden in Ukraine. There is no evidence of improper conduct by Biden.
Zelensky, who won with close to 75 percent of the vote over incumbent Petro Poroshenko, took the oath of office during a ceremony in the Ukrainian parliament, in front of an audience that included U.S. Energy Secretary Rick Perry.