Blast rocks Philippines as it mark Independence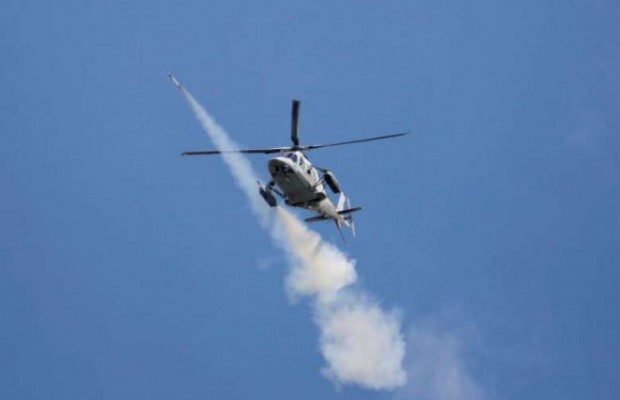 A Bomb blasts rocked southern Philippines in the city of Marawi on Monday as the national flag was raised to mark its independence day.
---
The blast which occurred almost three weeks after hundreds of Islamist militants overran the town and hunkered down with civilians as human shields.
Rescue workers, soldiers and firemen sang the national anthem and listened to speeches as three OV-10 attack aircraft darted through the cloudy sky, taking it in turns to drop bombs on areas where fighters are still holed up.
"To our Muslim brothers there, we want to tell them to stop their meaningless fight because we are all Muslims," Vice Provincial Governor Mamintal Adiong Jr. told the gathering.
Flag ceremonies are normally performed twice a week, but this was the first in the mainly Muslim town since May 23, the first day of the siege, when the militants killed and abducted Christians, and torched a cathedral.
Almost the entire population of about 200,000 fled from the lakeside town on the Philipppines' southernmost island of Mindanao, but beyond the checkpoints fencing it off there are still some 500-1,000 civilians trapped or being held hostage.
As of Saturday the number of security forces killed in the battle for Marawi stood at 58. The death toll for civilians was 20 and more than 100 had been killed overall.