U.S troops kills 3 after bomb attack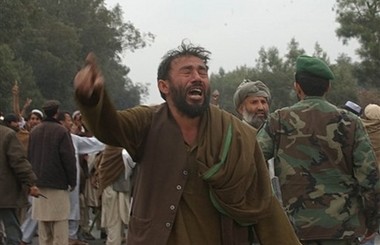 At least three Afghan civilians have been killed when American troops opened fire after their vehicle struck a roadside bomb early on Monday morning.
---
A man and his two sons were killed at their home in Ghani Khel, a district in the south of Nangarhar, on the border with Pakistan.
"After the bomb blast hit them, the American forces then started shooting and killed one man and two children nearby,"a spokesman to provincial governor said.
The U.S. military command in Kabul said it was investigating the reports.
Civilian casualties have running at near record highs as fighting spreads to more areas of Afghanistan, according to the United Nations.
Afghan President Ashraf Ghani generally has been less vocal than his predecessor, Hamid Karzai, in publicly criticizing the U.S. military when troops are involved in incidents where civilians are killed.
On Saturday, three American soldiers were killed and one wounded when an Afghan soldier opened fire on them in Nangarhar, where elite U.S. troops have been helping Afghan forces battle Islamic State militants.
Also over the weekend, an American air strike in southern Afghanistan killed at least three Afghan policemen and wounded several others during a joint operation by Afghan and U.S. special forces.