3rd fire outbreak in Dubia in less than a week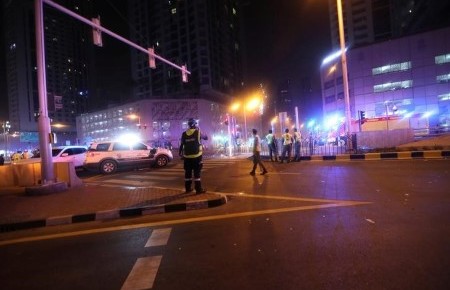 A small fire broke out of a Dubai hotel on Monday, forcing guests and staff to leave the premises. This will be third time such blaze in the United Arab Emirates tourism and trade hub in less than a week.
---
 Several fire engines and an ambulance were deployed at the Movenpick hotel near the Marina district as scores of people gathered outside.
The hotel said on its official Twitter account that the fire was "swiftly brought under control and guests and staff were safely evacuated."
Civil defence workers gave the all-clear for people to return inside and there were no reports of injuries.
A blaze shot up the side of a nearby residential tower on Friday, and local media reported that a smaller fire was quickly put out at a neighbouring building on Sunday. No injuries were reported in either of those fires.
The series of fires in tall buildings in the UAE has revived questions about the safety of cladding materials used in the Gulf region and beyond.