Traders lament FG yam policy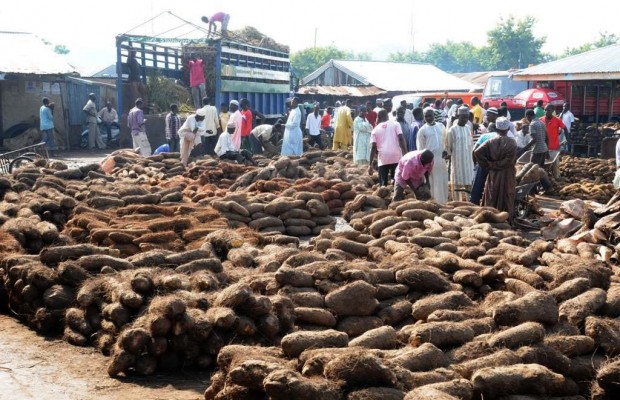 As the federal government commences the Yam export policy of the Ministry of Agriculture, sellers of Yam at the popular Pessu market in Warri South local government area of Delta state have lamented the continuous price increase which has been attributed to many factors.
---
 Galaxy television Correspondent Dele Fasan was at the Yam market where hundreds of tubers were displayed for sale with few buyers.
Speaking on government export policy, the market leaders said it has doubled the price of a tuber of yam in the country.
Meanwhile, despite the weekly movement of trucks from the North to the market to offload tubers of yam, buyers seems to be few as sellers lament the high cost of transportation and other factors.
 Except urgent measures are taken by the federal government to balance the export with increase in production, Yam which was once a common food on every home may become food for the rich only.