Senate passes finance bill for VAT increase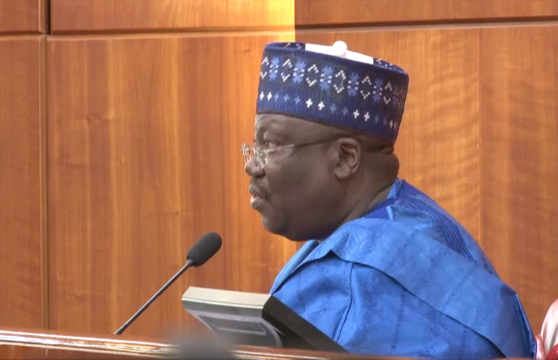 The Nigerian Senate has passed the Finance Bill which will see Nigerians embrace rise in Value Added Tax VAT from 5 to 7.5%.
Galaxy's Godfrey Eshiemoghie reports that the passage of the Finance Bill on Thursday is sequel to the presentation and consideration of the report of the Committee on Finance by its Chairman, Senator Solomon Adeola during plenary this Wednesday.
The objectives of the Bill among other things is for the promotion of fiscal equity by mitigating instances of regressive taxation, reform domestic tax laws to align with global best practices and raise revenues for the Government.
Speaking on the Bill, a cross-section of the Senators expressed mixed views on the far-reaching effects of its passage.
In his submission at the end of the deliberation, the Senate President, Ahmad Lawan, dismissed the fears about the imposition of higher taxes on Nigerians.
The VAT increase law is one of the seven sent by President Muhammadu Buhari under the title, "Finance Bill" 2019 with the list including Companies Income Tax Act, Customs and Excise Tariff Act and the Personal Income Tax Act
Others are the Capital Gains Tax Act, Stamp Duties Act and the Petroleum Profit Tax Act