Oshiomole backs FG's border closure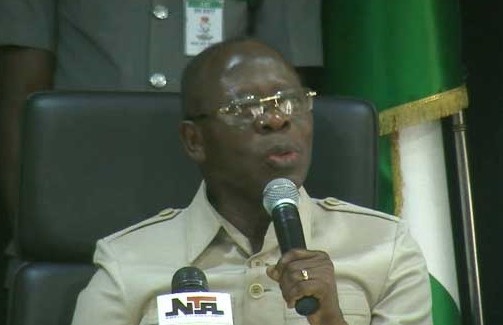 National Chairman of the All Progressive Congress, Comrade Adams Oshiomole has backed Federal Government's closure of Nigerian borders saying it will deter Neighbouring countries from turning Nigeria into a dumping ground.
---
Comrade Oshiomole made the assertion when he hosted officials of Vietnam who paid him a courtesy visit in Abuja.
Oshiomole said it doesn't matter how many years the borders' closure would last but what is important is that Nigeria want the neighbouring countries to respect the trade rules between them and Nigeria
The APC chairman maintained that leaving porous borders will only sustain the gradual move to turn Nigeria into a dumping ground saying neighbouring countries must be engaged to agree on terms to reduce the influx of substandard and imported goods to the country.
He argued that it is not profitable that smugglers make money through their illicit cross border business while genuine entrepreneurs in Nigeria are suffering and starving.
Oshiomole however restated Government commitment in lifting 100 million Nigerian citizens out of poverty in the next four years.
The Vietnamese Deputy Prime Minister Vuong Dinh Hue had sort for better bilateral relations between his country and Nigeria.
The Vietnamese visit is the first official, since 1976.