FG dismisses calls to convert Arik air to national carrier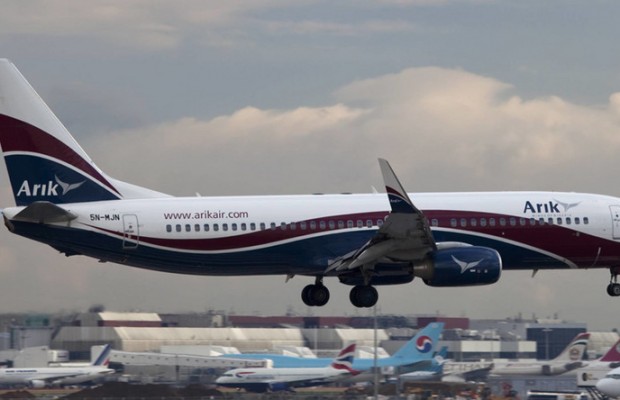 The Minister of Aviation, Hadi Sirika has dismissed calls to convert Arik Air into a national carrier, rather than establishing a new one from the scratch.
---
Sirika, who briefed State House correspondents after Wednesday's Federal Executive Council explained that Arik Air was unsuitable to meet the standard of a national carrier.
Mr. Sirika's response was in reply to the Managing Director and Chief Executive Officer of the Asset Management Corporation of Nigeria (AMCON), Ahmed Kuru, who recently suggested that Arik could metamorphose into a national carrier since it is under the management of government.
Kuru had said that the Airline could as well change its status giving that it was taken over at the brink of bankruptcy, restructured and positioned on the path of growth and profitability.
He said then that having a new airline will cost the federal government a fortune, especially in the face of the nation's tight budget.
But Sirika while dismissing the suggestion said Arik Air business plan is not in conformity with the idea of a national carrier.
The minister also conveyed council's approval of a variation cost of 271 million Naira for the construction of perimeter fencing for the Port Harcourt airport, the minister said the project which is in line with its policy to complete most of the abandoned projects in the country, has a completion timeframe of six months.
FEC also approved the construction of a zonal office for the Nigerian Deposit Insurance Corporation (NDIC) in Bauchi state at a cost of N3.239billion.
Minister of Finance, Budget and National Planning, Zainab Ahmed who disclosed the information, explained that the corporation had been operating from a rented apartment over the years.
She said the contract had a completion timeframe of 96 weeks.
Ahmed also disclosed that a total of N2.48billion was also approved to cover cost of architectural design and consultancy services for NDIC buildings in Abuja and Lagos- a contract she said was awarded in 2003 but was not been completed.
Minister of information also reiterated the government's plan clampdown of agents of fake news in the social media.
Under the Ministry of Transportation, FEC also approved a contract award for the purchase of one mobile security scanner at the Apapa port complex.
The scanner is to be procured at a cost of N718million.