Mushin Crisis: Traders urges govt to re-open market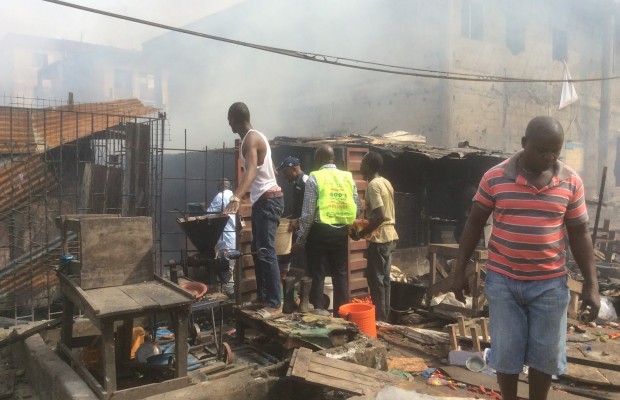 Traders at the Idi Oro market have appealed to the Lagos State government to consider reopening the market as peace has returned to the market.
---
 They made the plea on Wednesday when Galaxy news visited the market.
The hitherto tensed Mushin area of Lagos State exploded into a war zone on Monday as two rival gang members engaged one another in a bloody clash.
The Traders at the Alamutu market, Idi Oro, Mushin in Lagos said they are still counting their losses following the crisis and struggling to come to terms with the level of loss they suffered.
According to the market leader, about one hundred youths who were allegedly miscreants of different factions in the area invaded the market brandishing various dangerous weapons.
He said the miscreants had turned the market into battle fields in recent years adding that properties worth millions of naira were looted by and the shops subsequently set ablazed by the miscreants.
Another resident of the area who decided to be anonymous for fear of a reprisal attack by the miscreants said her house was looted by the miscreants.
She said they had locked the gates to the house when they heard there is crisis in the market; but the miscreants scaled the perimeter fencing and looted the entire building.
The residents urged the Lagos State Government to find a lasting solution to the crisis as they are living in fear.
Reacting to the crisis in the area, the Public affairs officer of the Lagos Task force, Taofeek Adebayo said Dangerous weapons like machetes, axe, rods and bottles were reportedly used during the fight, which lasted few minutes before more policemen were mobilized.
More than three bags of Indian hemp, machetes, axes and rods were recovered by men of Rapid Response Squad and Taskforce when the hoodlums were chased into the streets.
He assured the arrested suspects will be charged to court at the completion of investigation.