FG distributes N465bn in January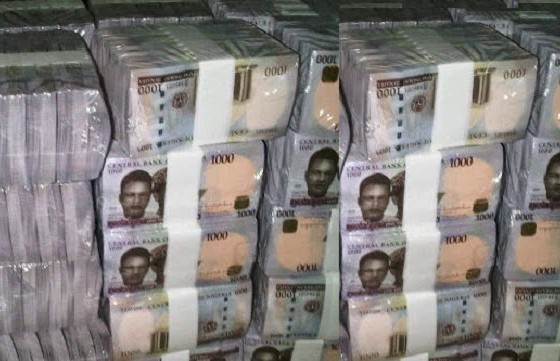 The Nigerian government says N465 billion has been distributed to the three tiers of government as revenue collected for the month of January.
---
Permanent Secretary to the Ministry of Finance, Mahmud Dutse, disclosed this Wednesday.

According to Dutse who chaired the Federation Account Allocation Committee (FAAC) meeting on Tuesday, the distributed amount was N65 billion higher than what was shared in the previous month.

He explained that the increase was as a result of the growth in federation export sales by $74.9 million, resulting from a rise in crude oil export volume by 1.49 million barrels, as well as an increase in the average price of crude from $47.3 to $49.57 per barrel.The excess crude account stood at $2.45 billion.
Chairman of Finance Commissioners' Forum, Mahmoud Sali, highlighted the positions of the states saying the state governments are willing to compliment efforts to boost available resources by reducing their dependence on the Federal Government by up to 50% over the next two years.

Commissioners of Finance from various states were present at the FAAC meeting, which took place in Abuja, Nigeria's capital.