First made in-Nigeria phone launched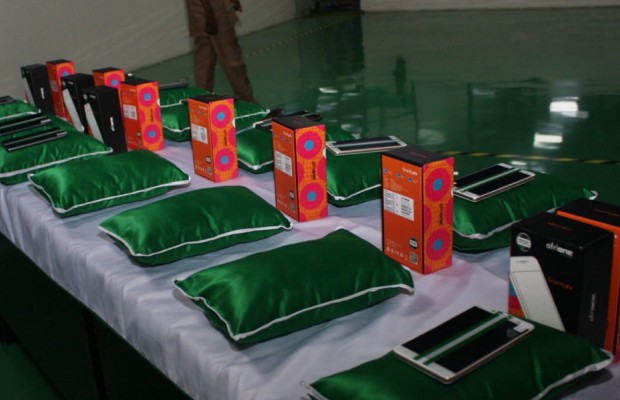 Nigeria is now a member of the league of communication gadgets manufacturers as the first made-in-Nigeria phone was launched by AfriOne Limited, a technology company.
---
 The technological breakthrough is coming more than 15 years after Nigeria introduce the Global System for Mobile (GSM).
The newly launched mobile phone is poised to raising the standard of technology in Nigeria by offering affordable products which will lead to a large scale adoption of advanced technology.
Speaking at the debut in Lagos, the Founder and Chief Executive Officer of AfriOne , Sahir Berry said the phones are designed to suit the Nigerian local market adding that AfriOne is making efforts to support local app developers.
He said: "AfriOne champions corporate socio-economic development, while wholly supporting the 'Made-in-Nigeria' mantra. The company models products that utilize cutting-edge technology reflect a modern, sleek design and integrate the latest and arguably necessary financial technology such as mobile health, mobile education and mobile banking. This is all with the goal of facilitating connectivity among Nigerians and the rest of the world".