CBN to recapitalize commercial banks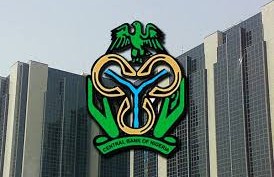 Governor of the Central Bank of Nigeria, Godwin Emefiele says the apex bank will pursue recapitalization of commercial banks in the next five years.
---
The governor made the disclosure while addressing journalists on his second term agenda held in Abuja, Monday.
Emefiele explained that he would pursue agenda that would grow Nigeria's economy by double digits through targeted programmes that would boost output.
He said he would work with Deposit Money Banks to boost credit to the real sector as well as the creative and educational sector.
He said the Central Bank under his leadership will remain committed to fulfilling its objectives of price and exchange rate stability.
Emefiel however assured that adequate safeguards will be put in place to reduce the risk of delinquency in the mortgage-backed assets that will be sold in the capital markets.