Pay Attention to Trado Medicine, Olu Ilaro Tells FG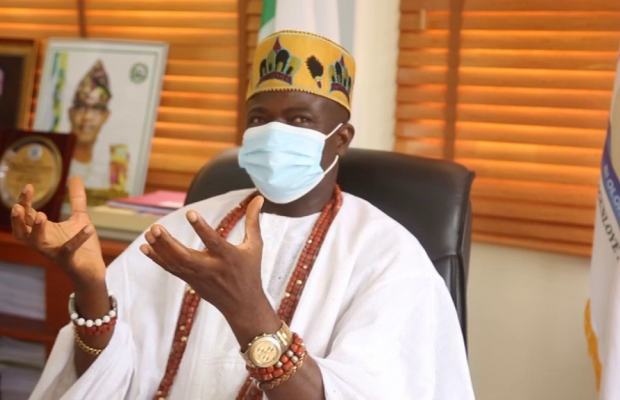 The need for the Federal Government to pay attention to Trado Medicine has been stressed following how Nigeria addressed COVID-19 that ravaged the world globally.
The Olu of Ilaro, Oba Kehinde Olugbenle made this known while speaking with newsmen at a press briefing as part of activities lined up for the 2021 Orona Festival in Ilaro, Ogun state.
For all Nigerians, the COVID-19 crisis is a great and unpredictable challenge; just as It will continue to shape economic, social and political life locally and globally for a long time to come.
Organisers of the Oronna Ilaro Festival say the theme tagged, Festival of mercy, seeks to reflect on Nigeria's health crisis during the covid -19 pandemic.
In his remarks, the Olu of Ilaro and Paramount ruler of Yewaland says the role of traditional rulers remain critical towards the development of the nation's health sector.
He calls for more research and development in Trado Medicine, noting that a vast majority opted for local herbs during the pandemic.
While calling for more investment in the nation's health sector, the first-class monarch says health facilities in rural areas must be well developed for the overall good of all. 
On his part, the Chairman, Orona Ilaro Festival Central planning committee, Lekan Asuni says the festival is notable for promoting unifying legacies of the socio-cultural history of the town.
The organisers say the  Oronna Ilaro Festival is a major tourist attraction in Nigeria notable for promoting the rich cultural heritage of the Ilaro people.