Medical association decries blood shortage in hospitals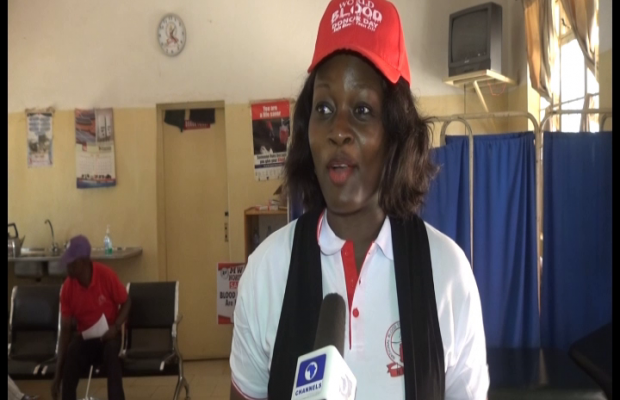 The Medical Women's Association of Nigeria has decried the shortage of blood in the country's hospitals.
---
President of the Association, Dr Joyce  Barber who made the disclosure in Kaduna state during a rally to sensitize citizens on the importance of donating blood to patients,   laments the poor attitude of Many Nigerians towards free blood donation is largely responsible for the scarcity of blood in many hospitals, especially during emergency situations.
She, however, calls on the citizens to imbibe the culture of donating blood to save the lives of teeming Nigerians dying in hospitals as a result of lack of blood.
This sensitization rally by medical Women Association of Nigeria is to educate the public on the importance of blood donation.
Marching across the major roads of Kaduna state capital with placards with various inscriptions, these female medical experts, use the occasion to  draw the attention of traditional and religious leaders  to educate their followers on the need to be their brother's keepers by donating blood in the blood transfusion centers for available blood for those in need.
Apart from helping those in need of blood, it is also believed that voluntary blood donation helps the donor to know his or her medical status as against some cultural beliefs that forbid such practice.
Shortage of blood in most public and private hospitals in the country has become a serious issue that these female medical experts are worried about. They are, therefore, appealing to the public not to see blood donation as a taboo or dangerous adventure, but to see it as service to humanity.