KIDNAPPED SOLDIER REGAINS FREEDOM IN BAYELSA CREEKS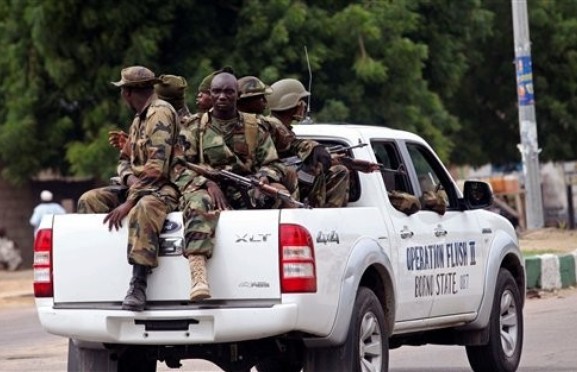 Operatives of the Joint Task Force codenamed operation pulo shield has rescued a soldier abducted by suspected sea pirates around Otakeme community in Ogbia local government area of Bayelsa state.
In a statement made available to Galaxy news by the spokesperson for the JTF Colonel Isa Ado, the soldier went missing on the 24th of March this year and was rescued unhurt after a crack team of soldiers cordoned off the creeks.
The JTF spokesperson said four suspected sea pirates who engaged the JTF in a gun duel was killed, while a medical officer who treats wounded militants was arrested during the operation.
Efforts are on to arrest the fleeing suspects who are said to be carrying bullet wounds as a result of the superior firepower of the JTF.