Singer, Asa speaks on collaborating with Wizkid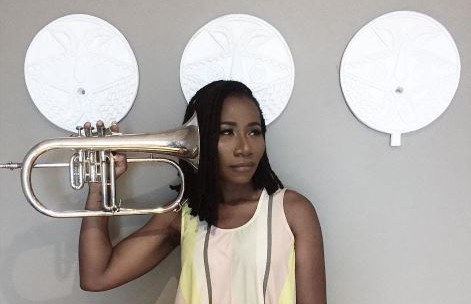 Singer, Asa has revealed that she would like to work with Wizkid while she hinted that they'll make something really nice.
---
Trust me the two musicians would be something many Nigerians want to see collaborate.
Asa disclosed that she has her way, that wish may soon be granted.
Recall that in 2015, Wizkid announced his desire to also work with Asa, but due to the fact that Asa rarely does collaborations and the difference in their genres, that did not work out.
Now years later, Asa during an interview hinted that not only does she want to work with Wizkid; she believes they will make 'something really nice.'
Speaking with Funmi Iyanda, Asa said: "He's a sweet guy and it was sweet of him to say that. I felt bad, I felt 'oh my God' I hope he doesn't feel bad', I hope he doesn't think I incited it or I wouldn't want to work with him, I'll really like to work with him. I think he's interesting, I think it'll be a nice collaboration if we do it. I'll love to see Wizkid in another context but being himself, we'll make something really nice!"