Pasuma visits Ooni of Ife for fatherly prayers toward his 50th birthday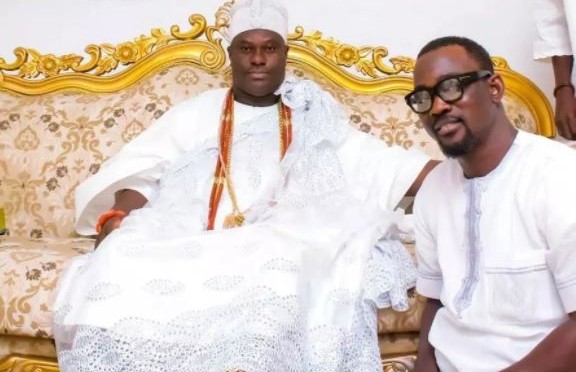 Fuji artiste, Pasuma has decided to pay homage to the Ooni of Ife, Oba Ogunwusi to seek fatherly prayers toward his (Pasuma) 50th birthday.
---
In need of fatherly blessings to mark his 50th birthday, the fuji singer said: "Baba, you are great you have indeed made us proud as our overall father in Yorubaland.
That is why I have come to identify with you in your mission of peace, unity and progress for our race and Africa". Kabiyesi, please pray for me as your son as I will be marking my 50th birthday very soon," Pasuma said.
In the same vein, the Ooni praised the singer for using his music in promoting the culture and unity of the Yoruba race urging him to always produce music that will further project the image of Yoruba nation which is source of mankind.
"I'm your fan from time and I still remain your fan. May the Almighty Olodumare bless you with good health, long life and prosperity as you're now 50 years of age. We will surely celebrate you," Ooni Ogunwusi added.
However, popular Yoruba actor Baba Suwe, later arrived at the Ile Oodua Palace of Oonirisa to exercise what he called his own turn of homage which he said is long overdue.