Singer, Obiwon graduates from Bible college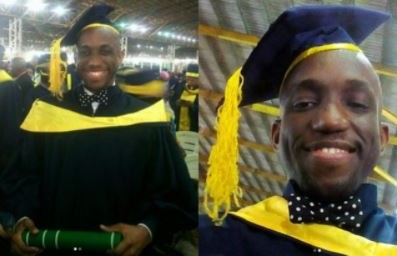 Nigerian musician, Obiora Obiwon has graduated from the Redeemed Christian Church of God Bible school, on Wednesday August 9.
---
The super excited Obiwon took to his instagram page to share photos from his graduation at the RCCG Camp ground.
"My dear Lord and Lover Jesus, let this study, my service and sacrifices to You be continually approved, acceptable and fit for Your use. I say Yes Lord. Your son and servant – Obiora Obiwon. #BibleCollege #RCBC #RCCG #65thConvention #Grateful #Disciple #MoreResponsibility #LifeOfSubmission"
The "Obi mu o" singer, is now a minister at the Redeemed Christian Church of God.