Honk Kong closes 13 beaches over palm oil spill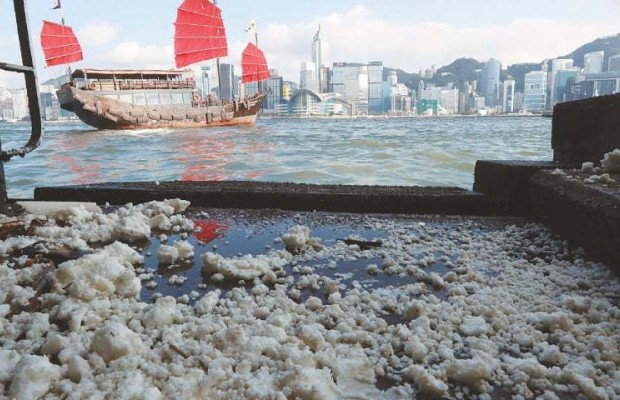 Hong Kong has closed more than a dozen beaches after a palm oil spill washed foul-smelling, Styrofoam-like clumps ashore, the latest environmental disaster to blight the territory's waters.
---

The Chinese-controlled city closed two more beaches in the south of Hong Kong island on Tuesday, bringing to 13 the total shut since two vessels collided in the Pearl River estuary.
It took two days for mainland Chinese authorities to inform Hong Kong about the collision, the government said. Media said the accident happened on Thursday.
The spill has sparked outrage among some residents and environmentalists and comes just a year after mountains of rubbish washed up on Hong Kong's beaches, with labels and packaging indicating most of it had come from mainland China.
The Hong Kong government said it had collected 50 tonnes of palm oil so far, most of it congealed, while workers scooped up 110 bags of palm oil waste on one beach alone on the popular Lamma Island.