FFK gets a dash of lipstick as punishment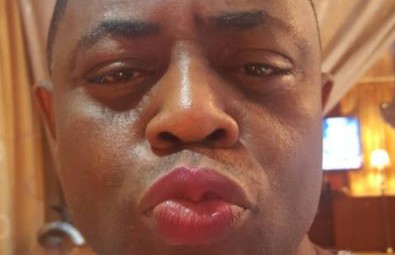 Former Aviation minister, Femi Fani-Kayode has acquired a dash of lipstick on his lips for the rest of the evening, as a result of his lateness.
---
FFK as he is simply called was late to dinner yesterday and he was punished by his wife. The political icon took to his Instagram page to shared photos of the punishment given to him by his wife.
He wrote: "A dash of Madame's lipstick on my lips for the rest of the evening! That is the cruel and unjust punishment that was meted out to me by her simply for being late for dinner. We men go through hell! We are being subjected to the worst atrocities and the most profoundly gross violation of our human rights! And don't you dare laugh!!! I may have to write about this in my next essay."