Davido cancels Osun from tour after uncles demise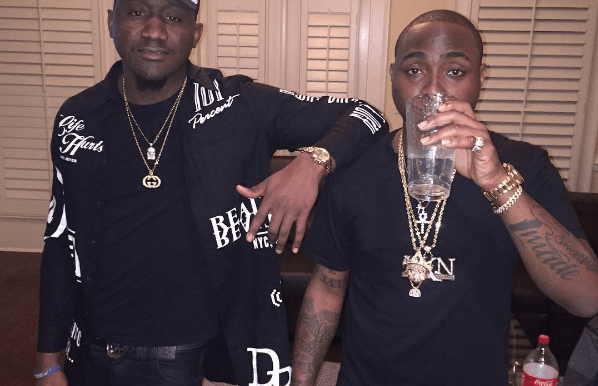 Nigerian superstar singer/songwriter, Davido has cancelled his scheduled musical performances in Osun state following the death of his uncle.
---
 Late Senator Adeleke was a former governor of Osun and serving senator of Osun West. He died in the early hours of Sunday at a private hospital in Osogbo.
Davido believed his uncle was killed because of 'Jealousy' from other aspirants, thus debunking medicals report that he was killed as a result of drug overdose.
Meanwhile, The late senator Adeleke's son, Tunji Adeleke  has also taken to his Snapchat to emphasize that his father was killed as a result of three things.  
He wrote:
 "R.I.P DADDY!! YOU ARE THE GREATEST MAN I KNOW!
F*CK THAT! SERUBAWON LIVES ON
FOREVER !!! YOUR LEGACY LIVES ON !!!! THE PEOPLE THAT KNOW, KNOW! STRONGEST!!
My nigga was the GUBERNATORIAL candidate and he was definitely going to be the next governor of OSUN STATE! GOD KNOWS!!
He was killed someway that only God and the people involved know! BUT GOD IS ON THE THRONE!!!
My dad wasn't sick. People just wanted his position, the power, money etc! HE IS STILL ON THE THRONE TILL ETERNITY!!!
That smart man was the First civilian governor of OSUN state at the age of 37! ICON! GREAT PHILANTHROPIST!!"