Seyi Law shades Hush-Puppi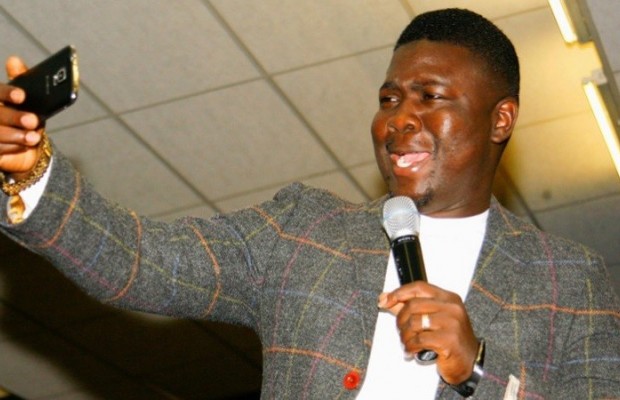 Stand-up comedian, Seyi Law has posted a new photo with shady caption on his post.
---
Seyi Law, posted a lovely picture of himself on his Instagram page with two other potraits in the in the background, a picture of Nelson Mandela and the other with a dog.
He wrote: "Two Great Men And A Dog. One Dead Hero, A Living Legend in the making and Still a Dog.
However, he went on to explain the characters in the picture, he wrote; "Because of instigators, Here is Nelson Mandela, SEYILAW and a PUPPI. Hush please."
Meanwhile, the use of 'Puppi' and 'Hush' by the comedian in the same post allegedly suggests he threw an open shade at Hushpuppi, the Nigerian-Malaysia big boy.
Hushpuppi on the other hand reacted to the post in a very mature way. He reached out to Seyi Law via his DM to give his opinion.
He wrote : People who live in glass house shouldn't throw stones."
Surprisingly, Seyi Law took to his social media some hours later to edit his caption by removing the word 'Hush' from his post.
However he also made a new post where he stated that his captions are being misread these days as people keep misconstruing his words.