ODSG Releases Guildelines For Teacher's Recruitment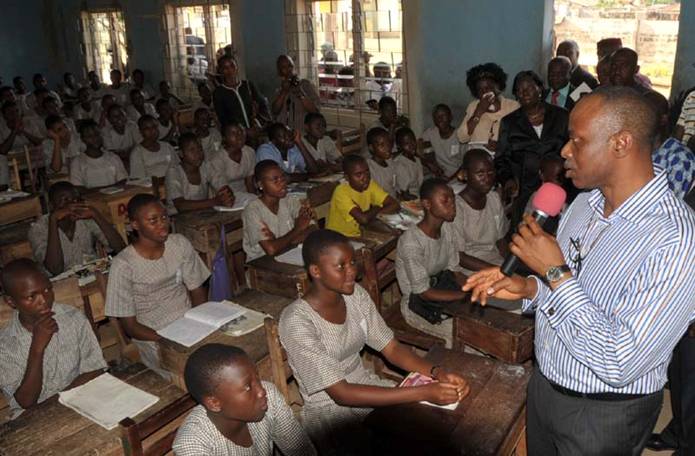 The Ondo state Government has released the guideline for the employment of 2,000 teachers into its teaching service as directed by Governor Olusegun Mimiko.

Online registration of applicants on TESCOM Website www.ondotescom.com/recruitment shall commence on Monday, September 8 through Sunday, 14th of the same month.

Shortlisted applicants shall be contacted through Short Message Service (SMS) from Monday September 15th to Thursday 18th, while Aptitude Test/ interview will hold on Tuesday, September 23rd in Akure, Owena, Owo, Oka, Ikare, Ondo, Odigbo, Okitipupa and Irele centres.

Notification of successful applicants will be done through SMS on Wednesday, September 24, while Friday September 26 is scheduled for applicant's interview, while induction course for successful candidate will hold between the 29th of September and 4th of October.

It will be recalled that Ondo state Governor had on Tuesday directed the immediate massive recruitment of 2,000 teachers into the state's teaching service by the Teaching Service Commission.

The exercise will accommodate 1,300 University graduates with Teaching Education Qualification, 200 National Certificate of Education (NCE).