Obasanjo Reveals Chibok Girls May Not Return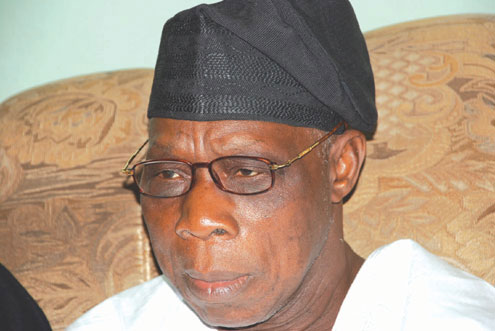 In an interview with the Hausa service of the British Broadcasting Corporation on Sunday, former president Olusegun Obasanjo dismissed the idea that the abducted Chibok girls will be returned to their families.
"I believe that some of them will never return.  We will still be hearing about them many years from now, some will  give birth to children of the Boko Haram members, but if they cannot take care of them in the forest,they may release them,"he said.
He added that the girls will never be forgotten, and  that succeeding generations would continue to remember them and the tragic day they were abducted from their hostels by Boko Haram.
The former President had said in June that he could negotiate the release of the girls if the government gives him the permission to do so.
In April 14th 2014, over 200 school girls were abducted from a secondary school in chibok borno state, four of the girls have returned by escaping from the clutch of their abductors