Victorious CHAN Eagles get paltry $600 win bonus not $2,000, NFF silent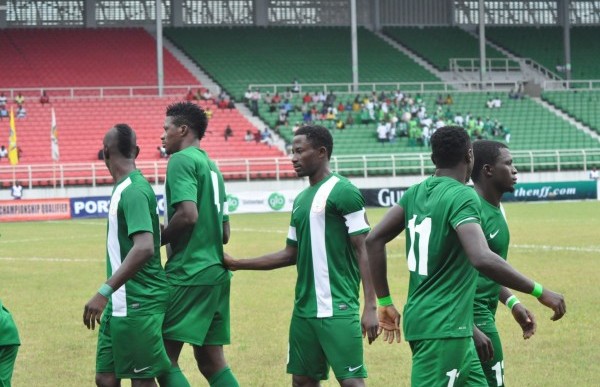 Players of the home base team of Nigeria that defeated Benin Republic 2-0 to progress to the 2018 Africa Nations Championship had their win bonus slashed by the Nigeria Football Federation (NFF).
---
The players were told they will be paid $2,000 if they are able to beat Benin Republic but last night they received $600 after their win.
" We were told we will be paid N200, 000 ($600) not N700, 000 ( $2,000) as earlier promised and agreed by the NFF. We can only grumble but we can't do anything than accept it", a player told Owngoalnigeria.com.
Report by Miyen Akiri