Tito Vilanova Set For Barcelona Return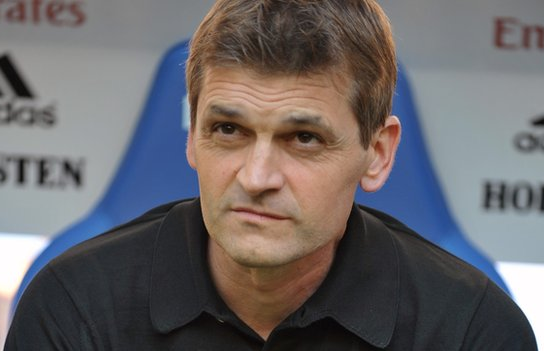 Barcelona coach Tito Vilanova is to return home this week after two months of treatment for a cancer relapse.
The 44-year-old has been treated in New York after a parotid gland tumour was discovered during a routine examination in December.

His assistant, Jordi Roura, has stood in as coach in his absence, and a statement on the club's official website announcing his return did not say when he would be back on the bench.

Barcelona's next two games see them travel to Celta Vigo in La Liga on Saturday before a Champions League quarter-final first leg at Paris Saint-Germain the following Tuesday.

"FC Barcelona coach Tito Vilanova will return home this week," the statement said. "He left on January 21 to undergo a part of his medical treatment in New York, and this week will leave that city of skyscrapers to return to the Catalan capital.

"During his absence, Jordi Roura has taken the reins of the team, always being in contact with Vilanova to get a consensus on all decisions.

"His seat on the first team bench was always reserved. Barca is getting its leader back. Welcome home, Tito."