Sunshine stars hint of league boycott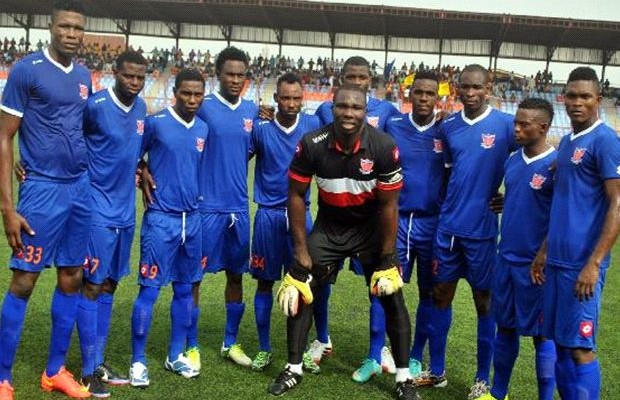 Sunshine Stars' players have said that they might pull out of the Nigeria Professional Football League (NPFL) due to a dispute over unpaid wages.
---
The Owena Whales have not received their salaries for the past seven months, while the NPFL club's staff have not been paid for over 13 months despite a promise that the outstanding debt be cleared before February 15.However, that deadline was not met, prompting Kayode Olujohungbe's men to take action, storming the Governor's Office in Alagbaka area of Akure, vowing to remove themselves from all on-field duties.
The players have vowed not to leave the Governor's Office until they get firm assurance that they would be paid their allowances before Friday.This recurring decimal will be recalled led to the mass departure of several players most notably Prince Aggrey, Tamen Medrano, Iyorha Luther and Musa Newman in 2015.Sunshine Stars are two points away from the relegation zone with nine points from nine Nigeria topflight games. They forced Nasarawa United to a 1-1 in their last outing in Lafia.
Meanwhile,Some of the officials of sunshine stars, Abdulsallam Enas said the academy is in   it`s present mess because the  chairman Akin AKINBOBOLA appointed by  the outgoing governor for the academy  misused funds meant for the running of the place.
Another official lamented  about the living condition the players  of sunshine stars saying it has been very bad for footballers to operate for 13 months without salaries.
The protesting staff of odsfa also speak on the rumour going about in the state that the accountant general of the state has gone into hiding.
Report by Miyen Akiri