Ondo FUTA students Protest Death of Colleague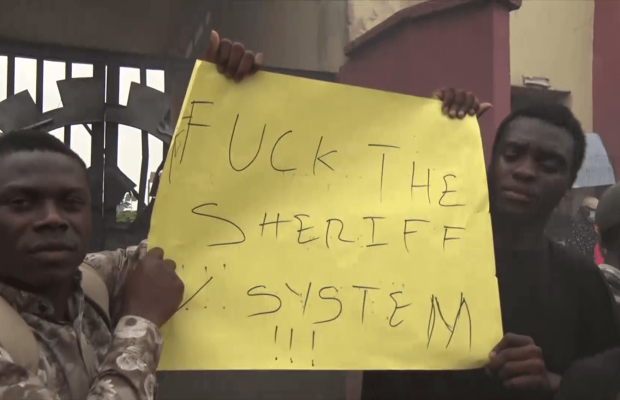 Students of the Federal University of Technology, Akure (FUTA) on Tuesday blocked the ever-busy Akure/Ilesha highway protesting the death of their colleague, Daniel Akinyele, who died at the institution's Clinic after a lone car crash.
The students alleged the school Authority of negligence which they say led to the death of the 200level student of software engineering.
The Protest left several road users and travellers stranded for several hours.
Five students of the institution were on Monday night involved in a car accident in the state capital which led to the death of one of them, while four others are currently receiving treatment at an undisclosed hospital.
According to the students, Late Daniel could have survived the incident but blamed the poor state of the institution's health centre for his death where he was first rushed to for medical attention.
Meanwhile, the management of the University has ordered an immediate review of the incident in order to ascertain the circumstances leading to it.