Serena Williams Beats Maria Sharapova To Win Australian Open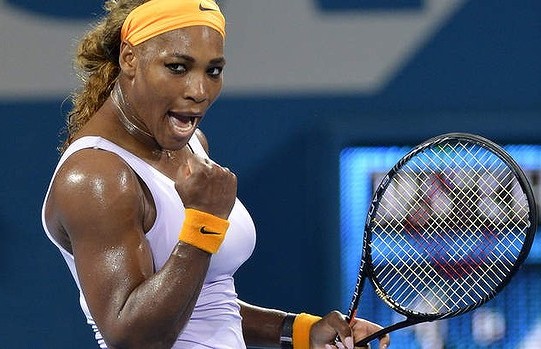 Serena Williams, the American world number one served superbly to win a pulsating final 6-3 7-6 (7-5) after Sharapova fought back in the second set.

Williams, 33, moves past Martina Navratilova and Chris Evert with a 19th major singles title.

She has now beaten Russia's Sharapova, the world number two, 16 times in a row dating back to 2004.

"I have to congratulate Maria, she played a wonderful match and she really pushed me," said Williams.

"She played so well and gave me a great final not only for the fans, but for women's tennis. I'm really honoured to play her in the final."

Despite feeling so unwell during a rain delay in the first set that she left the court to vomit, Williams hit 18 aces and 38 winners as she won in one hour and 51 minutes.

Seemingly unsure for a moment that an ace had sealed victory, she then shook hands with Sharapova and bounded over to the corner of Rod Laver Arena towards her player box.

It was a brilliant performance in a final that exceeded many expectations, bearing in mind the players' head-to-head record.