Nigerians In South Africa To Cheer Super Eagles To Victory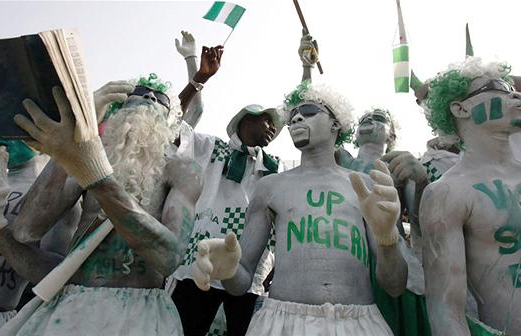 Nigerians in South Africa are set to hit Nelspruit to cheer the Eagles to victory as they begin their quest to win the 2013 AFCON on Monday.

The Eagles take on Burkina Faso in their opening Group C match on Monday in Nelspruit.

Former Nigerian footballer Mohammed Lawal, who is now a players' agent in Johannesburg, told MTNFootball.com that the Eagles will be at home in Nelspruit as a lot of Nigerians live there as well as in Johannesburg, which is about four hours by road and 35 minutes by air from the match venue, have concluded plans to invade Nelspruit.

"Playing in Nelspruit is good for Eagles. It is not very far from Johannesburg, where we have large number of Nigerians and a lot of us are ready to hit Nelspruit to back Eagles. They will definitely be at home playing in Nelspruit," Lawal told MTNFootball.com

Another Nigerian fan based in Johanesburg Babatope Tony told MTNFootball.com that some of them have concluded arrangement to hit Nelspruit.

He said, "We have arranged to charter a bus that will take us to Nelspruit to watch and cheer the Eagles to victory on Monday. We plan to do for all the games involving the national team."