Messi Silenced His Critics - Jordi Roura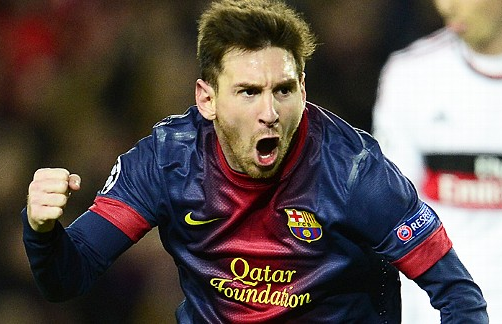 Barcelona assistant coach Jordi Roura believes Lionel Messi's brace in the 4-0 Champions League win over AC Milan helped to silence critics of the striker's recent form.
Despite scoring three goals in his last five matches before the Milan clash, Messi was a target of criticism as Barcelona were defeated in the first leg of their round of 16 tie and slumped to consecutive losses against Real Madrid.
After being kept quiet in Milan, Messi's first-half double made the difference for Barca in a convincing victory that was "not normal for anyone", according to Roura.
"Messi received criticism in recent days, as all our players did, but today we showed that we could react," he told Sky Sport Italia. "He has a very special way of playing football and the fact he plays like this allows us to have these victories.
"Beating Milan 4-0 is not normal for anyone, not even Barcelona. They are a great team and made life very difficult for us. It was certainly not normal for us.
Barca coach Tito Vilanova, who continues to undergo cancer treatment in New York, reportedly selected the side which featured a surprise pick in David Villa. Roura suggested that Vilanova could return for the quarter-finals of the Champions League and is ready to resume his role at the club.
"It is a very important win for Vilanova," Roura said. "He is fortunately doing well and completing his recovery in New York, so will soon be back. We are happy that we progressed in the Champions League so that we can welcome him back with open arms."