"Man City Will Win At Old Trafford"- Balotelli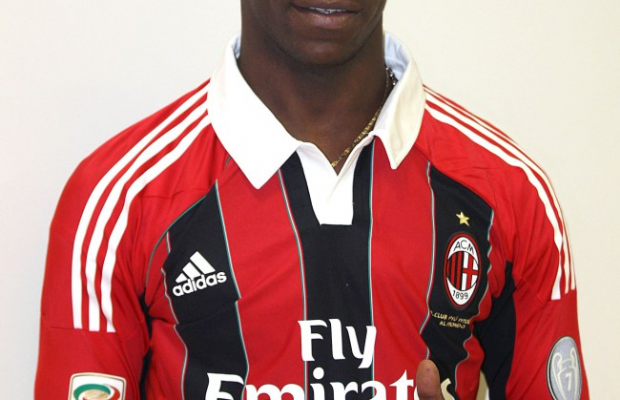 Controversial Italian striker Mario Balotelli says he is sure Manchester United Football Club will crumble to defeat in tonight's derby at Old Trafford.

The enigmatic AC Milan player has been in fantastic form for the Serie A side since his January move from Manchester City and has fond memories of his time in England.

Balotelli is also backing his former club to win silverware this season, and says that City will win the clash under Mancini's stewardship.

"I am sure me and Nigel [de Jong] will watch the game - perhaps not together - but we will both supporting our ex-team-mates, the boss and the supporters big time: we want a win," Balotelli told the club's official website.

"I am sure Roberto Mancini will find the right way to win the derby. I really hope City win.

"The goal I scored at Old Trafford was a great moment in my career, like the goal I scored for Italy against Germany in the last Euros.

"As soon as I arrived at City, everyone talked to me about the derby as the game to win and the Old Trafford as the stadium to conquer...I understood that - and did it!

"To score against United with the City shirt is a wonderful feeling."

Despite his off-field problems and inconsistent performances on the pitch, Balotelli enjoyed a trophy-laden period in Manchester, winning the FA Cup and the Premier League. While the league may be out of their grasp, the 22-year-old hopes they can pick up the cup once again.

"The FA Cup is a prestigious and important competition and winning it means to have glory for everyone, players, the whole team and the supporters," he continued.

"I have been lucky enough to experience another great moment against United [in that competition] that I have been very happy to share with my team-mates and the great City supporters.

"Of course I hope that City can win the FA Cup, the team has the potential to do it and the boys deserve at least a trophy in this season."

Looking forward to next season, Balotelli says he would like nothing better than to play against his former club in the Champions League in what would be an emotional return to Manchester.

"With AC Milan we are trying to qualify for Champions League directly, without needing the preliminary phase and I am sure that City also will qualify for the Champions League and I hope to come back to play at the Etihad," he added.

"If that will happen I will come back with love and respect for everyone: club, players and supporters. I would love a Champions League group with AC Milan and City, it would be great."