GOODBYE: Totti retires from professional football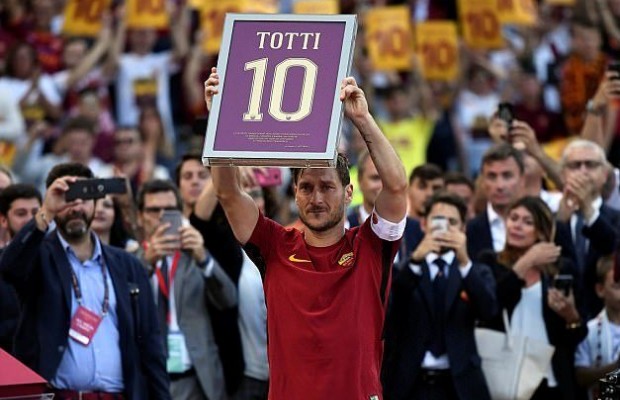 Former Italy international Francesco Totti has confirmed his retirement from professional football.Totti, 40, who made the announcement in an interview on Roma's official website on Monday, is expected to take up a director's role with the Rome-based club.
---
Totti made his debut as a 16-year-old in 1993 and won the Scudetto once, in 2001. His final appearance for Roma was as a substitute in a 3-2 league win over Genoa at the Rome Olympic Stadium.Totti, who is Roma's all-time leading goalscorer with 307 in all competitions, was in the Italian squad that won the 2006 FIFA World Cup in Germany.
Report by Miyen Akiri