Cristiano Ronaldo Feared And Respected By Barça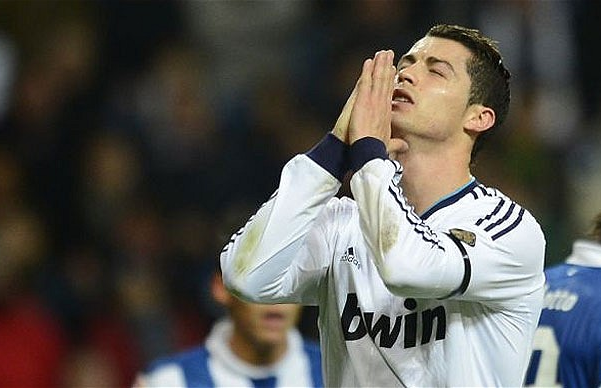 Cristiano Ronaldo is someone to fear for Barcelona. He will take to the pitch tomorrow with the calling card of having scored in the last six 'Clasicos'. His were the two Camp Nou goals in la Liga, the decisive strike last season by which Madrid went away from Barcelona with the Spanish League title almost won and, further back, the 2011 Copa del Rey header.
No-one at Barcelona is in any doubt as to what CR7 represents on the field. For the Spanish league match, Vilanova, hampered by Puyol's injury, focused on preventing through balls passing his defence and arriving at the speedy feet of Cristiano. The two Real goals were the work of the number 7 player.
Even though there has always been the utmost respect for Cristiano's footballing prowess in the 'Azulgrana' dressing room, what has grown with the passing of time and games, has been recognition of the Portuguese player's performance in the 'Clasicos'.
It all changed after the first leg of the Champions League semi-final in 2011. That was the day Cristiano had a bust up with Pedro. On asking the Spanish player "Who do you think you are?", he replied, "I'm a world champion. And you?" Since then, Cristiano has kept out of any controversy surrounding the Barcelona-Madrid clashes and has focused purely on playing and scoring.