Chelsea Is Guardiola's Most Likely Option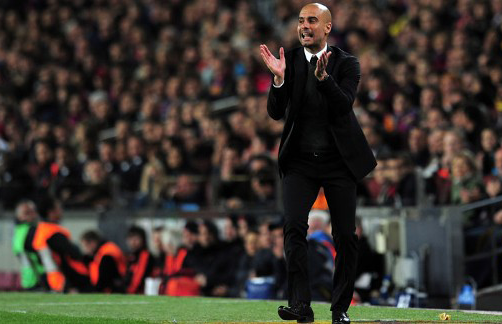 Pep Guardiola broke his silence last Monday in Zurich, just hours before Leo Messi received his fourth Ballon d'Or. He hadn't spoken in six months. Everybody wanted to know his plans for the future, but he gave no clues. He made it very clear that he will go back into coaching next season, but didn't say where.
He didn't say because he doesn't yet know where he's going. He has many offers. The most feasible offer on the table right now is from Chelsea. The London club tried to sign him a few months ago, but the answer was no.
Abramovich signed Benítez without guaranteeing him a job beyond this season, because he still believes that Guardiola is the coach for the future. Pep knows this. Chelsea is a safe option, but it might not be the one he finds most appealing.
Manchester City still dreams of Guardiola leading its revolution. Guardiola likes the idea, just as he likes the idea of working alongside Beguiristain and Soriano, with whom he has a great relationship. The problem is Mancini. The Italian signed a new five-year deal last season and he couldn't be fired without good reason.
Manchester United is waiting for the day when Sir Alex Ferguson decides to retire. The same could be same of Bayern Munich, although Guardiola knows that in their case, Heynckes wouldn't be an obstacle. Pep intends to decide his future in February.