Benitez Defends Chelsea Selection Against Southampton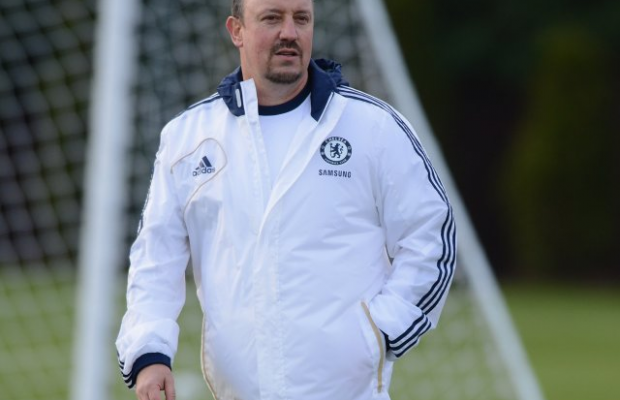 Rafael Benitez believes he made the correct decision in rotating his players during Chelsea's 2-1 loss to Southampton on Saturday as his side prepares to face Manchester United in the FA Cup on Monday.
Chelsea's quarter-final replay against United, which comes less than 48 hours after the defeat at St Mary's, forced Benitez to shuffle his starting line-up, with regular first teamers Ashley Cole, David Luiz, Ramires and Eden Hazard all left on the bench, while Juan Mata was omitted through illness.
Prior to kick-off, Benitez insisted he would make few changes to his squad as the Blues continue their push for Champions League qualification, but his selections and the substitution of Oscar for Yossi Benayoun just 14 minutes from time riled the travelling supporters.
The interim manager defended his choices after the loss and claims the defeat will not derail Chelsea's hopes of a top four finish.
"I have confidence we will finish in the top four and could win one or two trophies," Benitez said. "We're still there and I have confidence and belief in these players, who have quality. But we had to manage the squad and, with these games coming so close together, less than 48 hours apart, you have to make decisions.
"In the Premier League we have more games to play. The FA Cup is just one game. If we'd had three or four days [in between] we could have managed it in a different way. Two days, it's not easy, so you have to make decisions in the squad. Southampton are a good team on one level, but United are another team at another level. I had to find a balance and, in the first half, it was not good enough. The second half, much better.
"Gary Cahill and Juan Mata couldn't play, it's not a question of me resting them. When you don't have one or two players you have to manage the squad. There was an international break, some players were away and others were training, you saw them and I think they were ready in the second half, but not in the first half."
Benitez has warned his side must improve in the final third if they are to earn a semi-final berth in the FA Cup and intends to shake Sir Alex Ferguson's hand after the match.
"In the first half we didn't have the intensity we were expecting, we improved a lot in the second half and created some chances but we didn't make the right decisions in the final third," Benitez added.
"[Against United] it's another competition and another challenge. We know if we win we'll be in the semi-finals. In the league there are a lot of games, I said one month ago it will go until the end of the season and I still think the same.
"The local manager – me in this case – will look for the away manager and try and shake his hand," said Benitez. "But if you look at the DVD from that first game, you can see a fact: a photographer talking with him. You will see who was right. But I will go anyway and try and shake his hand. This is a massive game against a very good side in a massive competition."