Cameroon battles to win Guinea-Bissau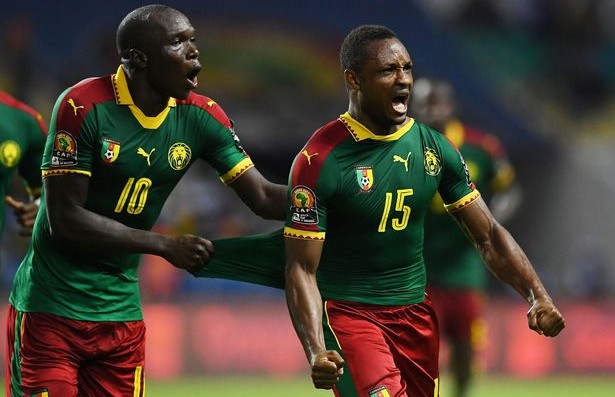 The Cameroon national team recorded their first win of the on-going African Cup of Nations by defeating Guinea-Bissau 2-1 at the Stade de l'Amitie Sino-Gabonaise in Libreville.
---


Goals from Sebastien Siani and Michael Ngadeu-Ngadjui for Cameroon canceled out an early strike from Piqueti for Bissau.

Piqueti scored a goal that could be a contender for the goal of the tournament, racing with the ball past his own half and beating three defenders way into the opposition area before cutting inside and lashing a shot past Fabrice Ondoa.

Cameroon equalised when Sebastien Siani scored in the 61st minute before Michael Ngadeu-Ngadjui added another goal as Cameroon earned their first AFCON win since 2010.

Cameroun now lead Group A with four points with closest rivals Gabon and Burkina Faso on two points from two matches respectively. Guinea Bissau are fourth on the log with just one point from two games.