Win Ekiti for APC, Buhari tells Fayemi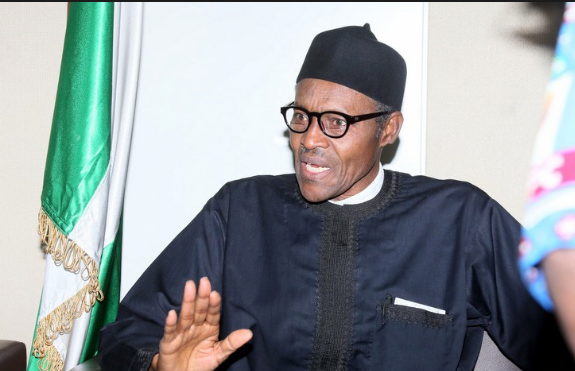 President Muhammadu Buhari has asked the immediate past minister of mines and steel to ensure the victory of the ruling All Progressive Congress in the coming gubernatorial election in Ekiti state.
---
President Buhari was speaking during a valedictory session organized in favour of Kayode Fayemi by the federal executive council on Wednesday.
He urged Fayemi to embark upon voter's education to senzitise his constituents on the need to come for the election since their votes will now count unlike in the past when less importance was attached on voters' votes.
President Buhari commended the outgoing minister for his commitment to government policies, plan and programmes, saying he brought more reforms to the mines and steel sector.
Six members of the cabinet were selected from the six geopolitical zones to speak on Fayemi.
And expectedly, they gave a clean report on the minister's antecedents saying he would be missed in the scheme of things.
Others who testified about Fayemi described him as a complete gentleman who is both special and unique.
They said he played important roles in the ruling party, All Progressives Congress (APC) and in the creation of the Progressives Governors Forum.
In his remarks, Fayemi, who jokingly said that he would have to learn how to dodge bullets, described the session as emotional saying he was sad to leave the council.
Fayemi said winning Ekiti State Governorship seat will not be a national loss but an opportunity to serve the country and the President better.
Last week, Fayemi resigned his appointment from the federal cabinet after he emerged gubernatorial candidtate of APC in the July 14, gubernatorial election.
Report by Nnabuchi Nnabuchi