We need a digital president- Saraki lambastes Buhari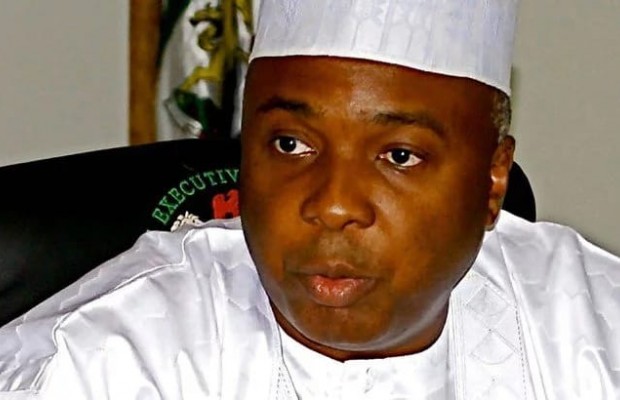 In a deliberate attempt to emerge as Nigeria's next president come 2019, Nigeria's Senate President and presidential hopeful, Bukola Saraki has again lambasted Nigeria's incumbent president, Muhammadu Buhari.
---
The Senate president described Buhari as a man that lacks understanding and declared him unfit to rule the country.
While speaking with delegates of the Peoples' Democratic Party (PDP) in Oyo state, on Tuesday, September 18, Saraki said the president does not understand leadership and he lacks the ability to understand other world leaders.
The presidential aspirant furthered that Nigeria needs a 'digital president' and not one that is ruled by cabals.
In his words, Saraki said; "The President we have now does not understand leadership. We have endured him for more than three years but it is the same thing. Nigerians voted for him (Buhari) but a cabal is ruling the country. That is not what democracy means. This time, let us look for who can do it. In Nigeria today, we do not have unity. What we need in the present world is a digital President. When your president sits with world presidents, he should be able to understand what they are saying. That is why presidents who have visited the country did not stay more than a few hours. But when they know that their host understands them, they will stay longer and explore investment opportunities in Nigeria." he said.
However, Saraki's verbal attack against the president comes after his intention to run for the office of the presidency under the platform of the PDP come 2019.
Report by Godday Akoh